Collections
Shop for artwork based on themed collections. Each image may be purchased as a canvas print, framed print, metal print, and more! Every purchase comes with a 30-day money-back guarantee.
Artwork
Each image may be purchased as a canvas print, framed print, metal print, and more! Every purchase comes with a 30-day money-back guarantee.
About Laurend Doumba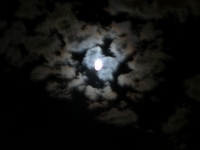 I am Laurend and I love the arts.

1985: I arrived in the USA as an exchange student from "Institut des Petites et Moyennes Entreprises de Paris" (Small Business Institute of Paris). Our program took place in San Rafael, CA and lasted approximately 3 months. Thereafter, I moved to San Francisco, CA where I had contracted an internship with Bechtel Power Corporation. During that period, painting had vanished from my life. I was more pre-occupied with my school work. My immediate concerns dealt with the "Where" and "How" of life. In the end, I would earn a Bachelor's degree in Business Administration, from Ball State University in Muncie, Indiana.

1988 through 1990 were purely academic years as I pursued my Master in Business Administration at Roosevelt University in Chicago. I graduated in August 1990; a few months later, I was working in France. I had forgotten all about art, except art had not forgotten about me. Art is my salvation when the going gets tough, but that's another story...

1991, I am back in the USA. Economic prospects were bleak and the Gulf-War had taken its toll. Despite the severe recession, I managed to land a well paying contract assignment with Information Resources Inc. as a translator of computer user documentation from English to French. The assignment lasted only one year and prompted me to reconfigure my activities. I was about to turn my art into a lucrative venture. It was not easy but artistic painting is my passion.

November 1992, I started a new job at Delta Dental of Illinois, making $5.00 an hour. At home, I did independent translation jobs to supplement my meager income, and I painted to give myself an existential purpose. It's in that environment that Françoise Johnson, a French lady, introduced me to Nicole from Nicole. Nicole Gallery was on the second floor at 700 N. Wells. I had four 9"x12" paintings on hand and a few months down the road, the gallery sold one painting, then a second… We've been working together ever since. The Wells Street gallery must have realized excellent profit for the new one on 230 West Huron was at street level and twice as big and more imposing. In the meantime, I had become an underwriter at Delta Dental. I was given that opportunity by our then Vice President of Underwriting, Mrs. Patricia Vance. I worked for Delta until April of 1999 then transferred to Blue Cross & Blue Shield as a case underwriter under Steve Barr, my hiring manager.

Significant events started occurring in my art world in 1998. I developed a portfolio and each painting was carefully crafted for longevity. I participated in my first ever group showing in February 2000. We sold a little more than half of the twenty pieces I had on display. I received great support from some of my managers and coworkers from Blue Cross and Delta Dental.

I introduced my Fragmentation painting style on my first "solo show" in 2002. The style was very well received by the public and appreciation translated into strong sales. I've accepted and nurtured my denomination as a self-taught artist. My painting style is conceived without preconceived boundaries. This has helped me rediscover the true meaning of figurative artistic expression.

Fragmentation is Techno-Realism with traditional values.